The Project
An interesting project involving the creation of a brand and website for a new division of Maxus, a multinational media company, for their brand experience and partnerships team.
The brief required everything from brand identity through to corporate stationery and website design and build. All on a tight deadline.
The Creative bit
Initiation of the brand identity through research and collaboration with the client to establish their core values and target audience.
The selected brand image represented the three identified core sectors, which were Branded Content, Collaboration and Live Experiences.
These three pillars were also used for the websites emphasis, although as the company grew a fourth pillar 'Social' was added.
Some creative fun was had by adding some personality to the brand mark
The Outcome
The website had to explain the experience and diversity of the Chorus team, even though it was a newly formed division. This was achieved through site architecture that emphasised case studies, blogs and partnership knowledge.
The development of the brand included a style guide for brand application, colour and imagery, email signatures, email marketing template, stationery, letterheads, business cards, promotional material and printed literature.
View Website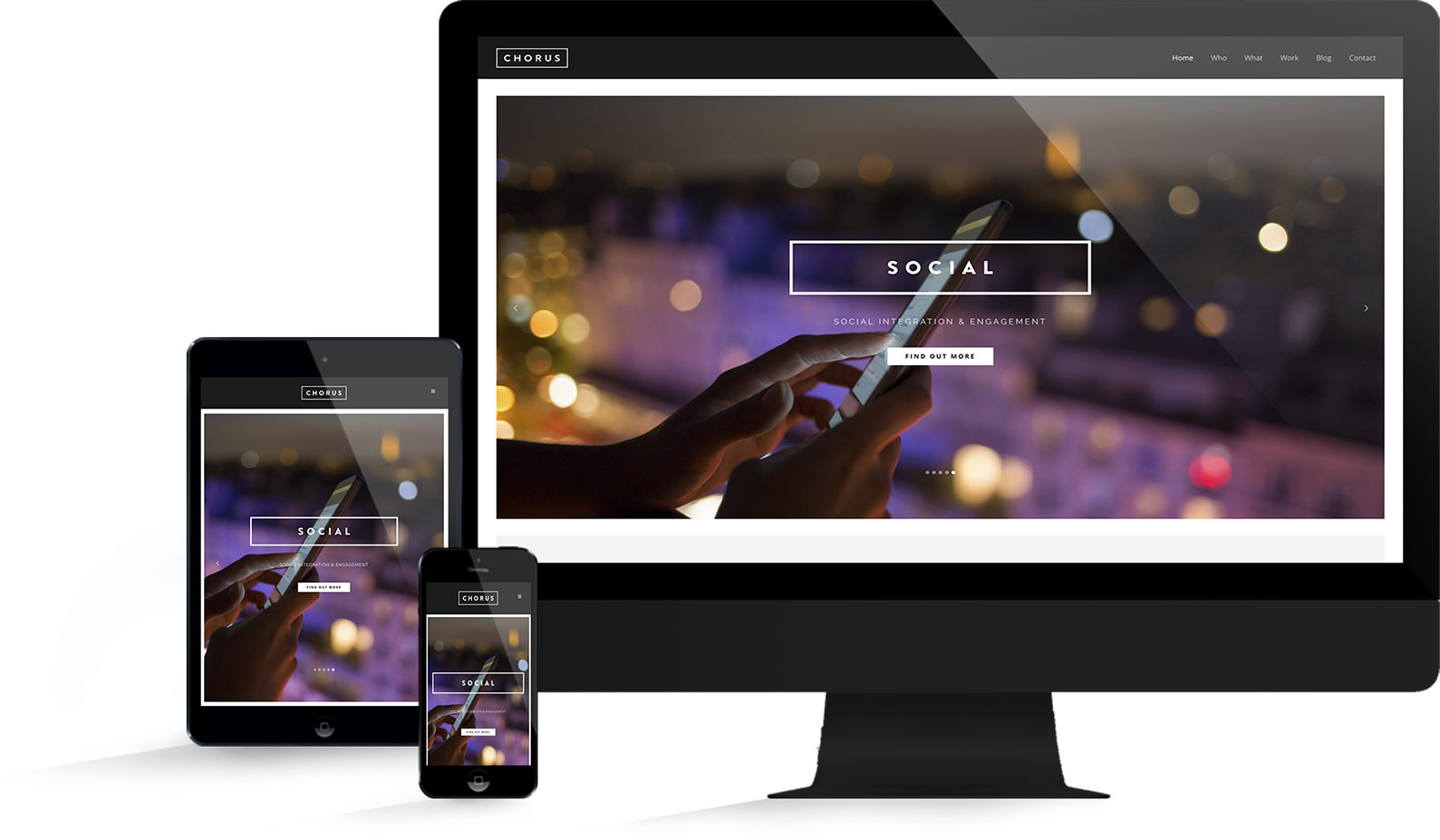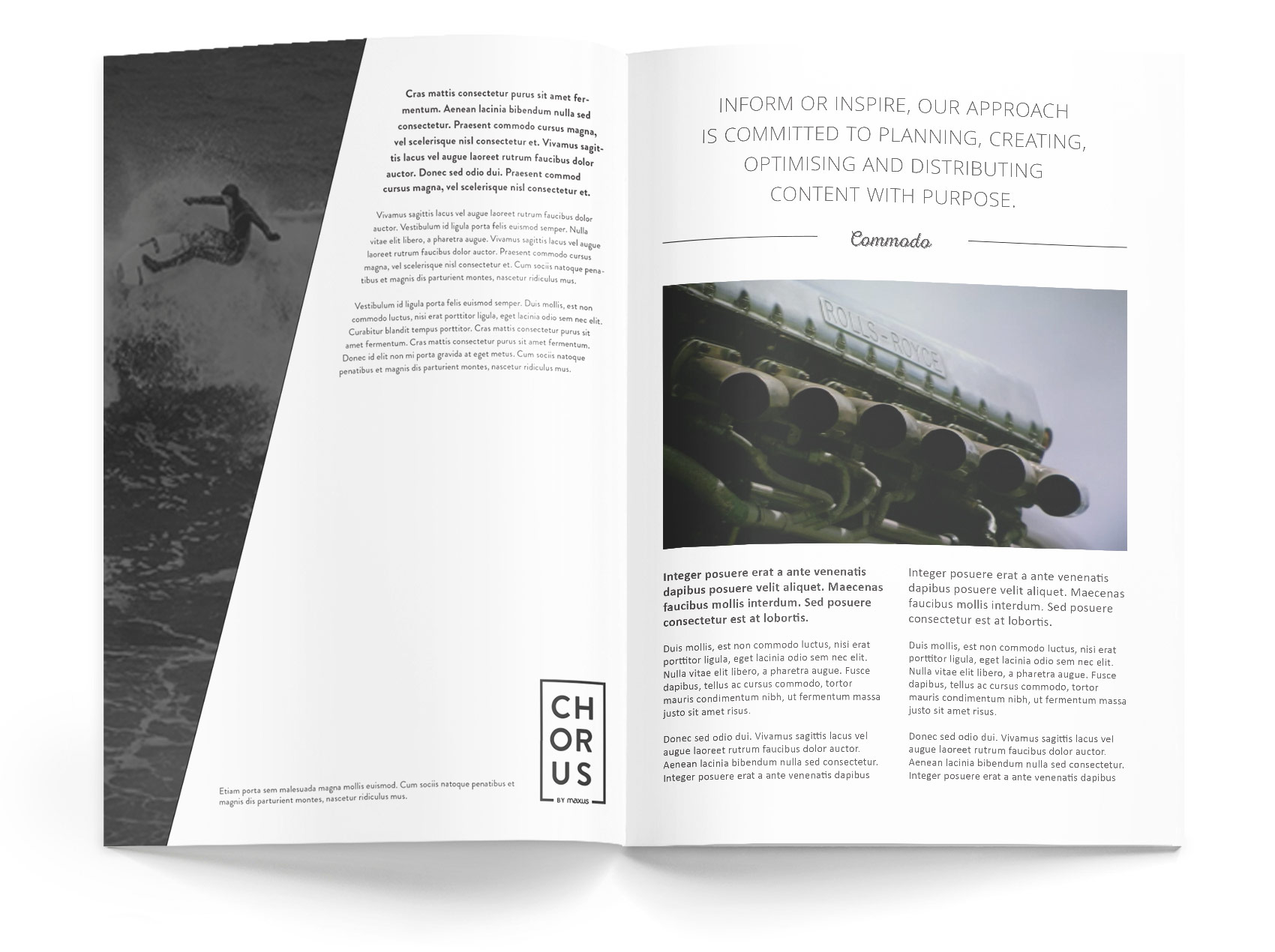 The good the bad & the deadline
Great to have creative control of a branding and web project from inception to completion.
The brand was used extensively for promotional materials including social media.
The whole project had to be delivered within a very short timeframe. It achieved the desired result for the client, although given more time the site architecture and structure could have been finessed further.
Pre-Work
Meeting & initial brief
Proposal submission
Scoping
UX
Sitemap
Content flow
Interaction
UI
Branding
Visual website design
Brand guide
Production
CMS structure
Build